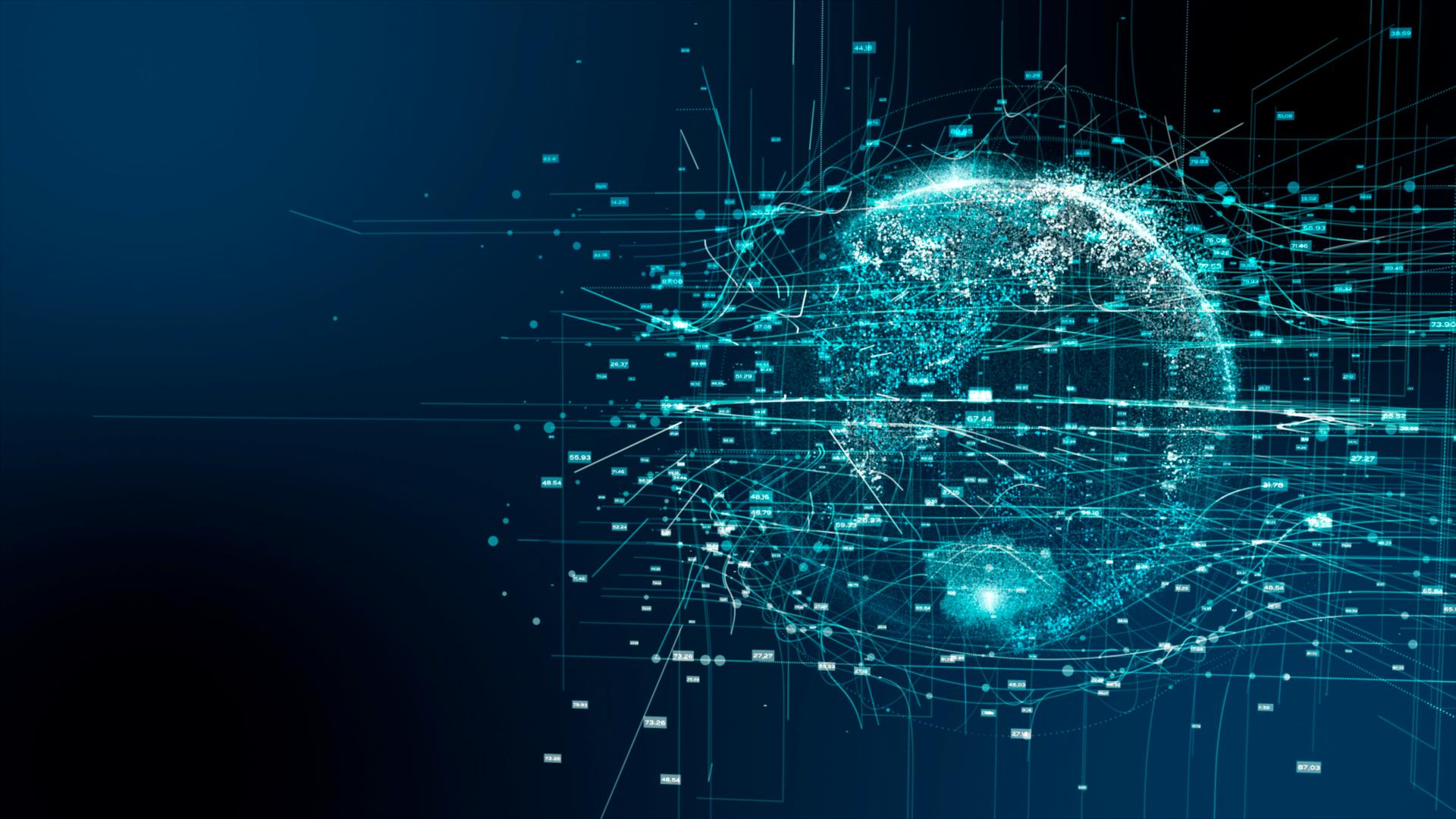 Intelligent Credit Marketplace
Making private credit transactions fast,
accessible, and easy
Direct Access to Private Credit Investments
Finitive is the leading data-driven private credit marketplace. Our tech-enabled platform provides institutional investors with direct access to private credit transactions.

Institutional investors can access a multi-trillion-dollar market of private credit opportunities across multiple asset classes and structures, including specialty finance, online lending, marketplace lending, and private credit funds.
Borrowers gain efficient access to capital via a global network of investors who are actively allocating to private credit.
Intelligent Credit Marketplace
Finitive matches borrowers with investors using self-reported and external data points. Our proprietary algorithms score, price and connect borrowers to capital providers quickly and efficiently.

Finitive's technology platform helps borrowers streamline and accelerate the private credit transaction process from investor sourcing to closing. Many borrowers have secured a large multiple of their existing capital base through Finitive, transforming their businesses and creating substantial shareholder value.

Finitive's deal origination engine draws opportunities from across the world, providing investors with a source of private credit transactions not found anywhere else. Investors do not pay any fees to access or transact via Finitive. All investments are funded directly, with no intermediary entity to add to time and costs.

Borrower & Alternative Data
Finitive Proprietary Algorithms
Syndication Network
Experienced Team with a
Proven Track Record
Finitive's team of professionals are specialists and leaders in the private credit sector, with deep domain expertise and noteworthy investment track records.


Jon Barlow

Founder and CEO

Jon Barlow is the Founder and Chief Executive Officer of Finitive. Prior to Finitive, Mr. Barlow was the founder and CEO of Eaglewood Capital Management, an investment firm with roughly $2 billion in assets under management. In 2014, Mr. Barlow led the sale of Eaglewood Capital to an affiliate of Marshall Wace LLP (MW Eaglewood), a London-based alternative asset manager. He served as MW Eaglewood's global CEO, overseeing its New York and London business units until his departure in 2015. During his tenure at Eaglewood, Mr. Barlow pioneered algorithmic and programmatic trading of direct lending investment strategies; successfully completed the IPO - on the London Stock Exchange - of the world's first publicly traded online lending credit fund; and closed the first securitization of peer-to-peer loans. Previously, Mr. Barlow worked at Lehman Brothers as a Portfolio Manager within proprietary trading. Mr. Barlow graduated with a B.S. (cum laude) from Brigham Young University and is a CFA charter holder. He has served as a board member and advisor to eight companies within the alternative lending and fintech sectors.

Caroline Hayes

Co-Founder and President

Caroline Hayes is a Co-Founder and the President of Finitive. In this role, she leads the integration of complex algorithms and machine learning with deal structuring and fundamental investment analysis. Prior to Finitive, Ms. Hayes co-founded Heathcote Partners, a boutique financial consulting firm providing both investment and operational analysis. Ms. Hayes has also served as a Vice President in the Portfolio Management Group at BlackRock as a member of the Model-Based Fixed Income team, where she programmed and evaluated quantitative algorithms to assess credit and interest rate investments. Prior to BlackRock, she was an investment banker with Goldman Sachs covering alternative asset managers, and a structured products analyst at Morgan Stanley. Ms. Hayes graduated with both a B.S. (with honors) in Mathematical and Computational Sciences as well as a M.S. in Financial Mathematics from Stanford University.

Jon Burlinson is the Chief Technology Office of Finitive and a Silicon Valley veteran who has been starting and building "impact" businesses for the last 25 years with a focus on data, marketplaces, financing, energy, and security. Previously, Jon was the CTO of CRESimple, Inc., where he designed and implemented a revolutionary deal management SaaS platform for commercial real estate. Within the first 8 months of going live, the SaaS platform had processed over $8 billion in deal flow. Prior to CRESimple, Jon spent 6 years with STEM designing and building out the first AI driven energy trading platform, working with STEM from the early days as a startup to the publicly traded company they are today. He is the author and inventor on a number of patents in the energy industry.

Matt Hawksworth is the Chief Operations Officer of Finitive. As a seasoned fintech operator with global experience, Matt has built and scaled venture-backed consumer finance businesses that raised over $200m of debt & equity and originated over $500m of loans. Matt brings deep experience of capital raise diligence processes, having led deals with funds such as Canaan Partners, OurCrowd, Victory Park Capital and Ribbit Capital. Prior to working in the fintech and fast-growth tech sectors, Matt designed and ran exec-level operational insight programs for large multi-national corporates including HSBC, Thompson Reuters, Barclays and Blackberry.

Joshua Masia is the Chief Product Officer at Finitive. He leads the connection of people, processes, and systems to build an industry-defining ecosystem for Private Debt investing. Previously Josh founded the data organization at iCapital Network, overseeing the firm's operational and analytical data to drive a growth of $70B in assets in 3 years. He has advocated for the introduction of Artificial Intelligence and Machine Learning to expand access to Alternative Investments. He's led various data, technology, and product initiatives at some of the largest financial institutions: JPMorgan Chase and BlackRock. Over the past 10 years he has delivered numerous technical & business solutions across manufacturing, life sciences, and financial services. He holds a BS in Electrical Engineering from the Pennsylvania State University.

Todd Stokes is the Chief Data Officer of Finitive. Todd has 8 years of experience in FinTech after prior careers as a scientist in cancer research and a software architect in retail. Previous experiences include 777 Partners, OnDeck Capital, MoneyLion and Home Depot. Todd's AI projects include credit score development, decisioning system design, optimizing call center operations, direct mail, and financial product performance forecasting. He was previously on the alternative finance advisory boards for Experian and Equifax. Todd's Ph.D is in Bioengineering from Georgia Institute of Technology and he performed post-doctoral research in multi-spectral imaging and mobile health in the Biomedical Engineering Department of Emory University and Georgia Tech. His academic credentials include 30+ peer reviewed papers and abstracts, including premier journals like Nature biotechnology, JAMIA, and ARAC (h-index: 18).

Paul Libretta

Chief Legal Officer

Paul Libretta is the Chief Legal Officer and Chief Compliance Officer at Finitive. He has been practicing law in the financial services and banking industries for 20 years. Prior to Finitive, Paul served as Head of Legal & Compliance of the US operations of an international bank and, prior to that, as General Counsel for Credigy, a consumer receivables investment and structured finance company. Before going in-house, Paul practiced at Skadden, Arps, Slate, Meagher & Flom and Weil, Gotshal & Manges. Prior to law school, he served in the U.S. Army as a Captain in the logistics corps. Paul also volunteers as the Vice President of the Board of Directors for The Bronx Charter School for Children. Paul received his JD, cum laude, from Brooklyn Law School and his BS from the United States Military Academy. Paul holds the Series 7 and 24 licenses.

Jack Abraham

Advisory Board Member

Jack Abraham is a Co-Founder and Partner of Atomic Management LLC. He co-founded Atomic in 2012 and served as the Chief Executive Officer. Mr. Abraham serves as Advisor of Felicis Ventures. He was the Founder and served as Chief Executive Officer of Milo.com, Inc. Mr. Abraham is an angel investor in Invite Media, Pinterest, Postmates, Ampush Media, and Flatiron Health. Mr. Abraham began coding and building some of the first data extraction and processing mechanisms that would quickly help comScore (SCOR) grow. He has experience developing behavioral targeting campaigns for Microsoft and Drugstore.com. Mr. Abraham serves as a Director of Milo.com, Inc. He served as Director of eBay Local, where he led the redesign of eBay's homepage. He also led the efforts behind eBay Now. He has been named in Business Week's Top 25 Under 25, Inc's 30 Under 30, and Fast Company's Top 100 most creative people in business. He was nominated for "America's Best Young Entrepreneurs" by BusinessWeek and has made Forbes' "30 Under 30" list two times. Mr. Abraham studied Technological Entrepreneurship at The Wharton School of the University of Pennsylvania in 2008.

David Johnson

Advisory Board Member

David Johnson is the Chief Executive Officer at First Associates, the fastest growing loan servicer in the country. Mr. Johnson has over 25 years of experience across industries including finance, technology, and artificial intelligence that gives him a unique insight into today's financial landscape, as well as a keen eye for future trends and opportunities. He has also served as a consultant with positions at both McKinsey & Company and Bain & Company, working with Global 500 clients across North America, Europe, Asia and Africa. Mr. Johnson is a member of the Young Presidents' Organization, a partner at Social Venture Partners and serves on the board for several other organizations. Mr. Johnson earned his BS from UC Berkeley and an MBA from the Stanford University Graduate School of Business.

Ryan Feit

Advisory Board Member

Ryan Feit is the CEO and Co-Founder of SeedInvest. Prior to founding SeedInvest, Ryan worked at Wellspring Capital Management and Lehman Brothers in New York City where he invested in, financed, and managed dozens of private and public businesses. Ryan was instrumental in the passage of the 2012 JOBS Act, which changed 80-year-old U.S. securities laws to make it possible for entrepreneurs to raise capital over the Internet. Since then, Ryan has served as a focal point of the budding Equity Crowdfunding industry, co-founding the Crowdfunding Professional Association and serving as a board member of the Crowdfund Intermediary Regulatory Advocates. He also worked closely with members of the SEC, FINRA, the White House, and the Treasury Department on the implementation of the JOBS Act. In addition, he frequently serves as a subject matter expert on startup investing and the JOBS Act for the Wall Street Journal, the Washington Post, CNBC, FoxBusiness, the Economist and the New York Times as well as a columnist for Fortune Magazine and Inc. Magazine. Ryan received an MBA in Entrepreneurial Management from The Wharton School of the University of Pennsylvania and a BBA in Finance and Accounting from the University of Wisconsin-Madison.

Neil Wolfson

Advisory Board Member

Neil Wolfson spent the last decade as President and CIO of SF Capital Group, where he oversaw all debt and equity investing, asset allocation, investment management, tax estate planning, performance reporting and operations for a billion-dollar multi-generational family office. At SF Capital he invested in over 30 direct debt and equity investments in emerging technology companies with a focus on fintech companies. Prior to joining SF Capital Group, Mr. Wolfson spent five years as Chief Investment Officer and President of Wilmington Trust Investment Management, a $40 billion investment management firm, responsible for all of the firm's investment management. Mr. Wolfson has served on several public and private company boards, including the board of Eaglewood Capital Management.

Brian Madocks

Advisory Board Member

Brian Madocks is Chief Executive Officer and a member of the Board of Directors of eOriginal, the leading platform for creating, managing, and monetizing trusted digital loans. Brian is responsible for all aspects of eOriginal, including development and execution of company strategy and the operating plans to achieve eOriginal's goals. With more than 25 years of experience in business technology and application software solutions, Brian has served as CEO of Revitas, Inc., Vitalyst, Inc. and SunGard Higher Education, as well as Senior Vice President and General Manager of SAP America. Each of these companies grew significantly under Madocks' leadership and resulted in successful outcomes for customers, partners, employees and shareholders. Brian is on the Advisory Board of Summer Search, a national youth development organization that makes long-term investments in students from 10th grade through college graduation and produces results three times better than the national average. Brian received his bachelor's degree from Long Island University, C.W Post and an executive MBA from Insead in conjunction with SAP.

Curtis Glovier

ADVISORY BOARD MEMBER

Curtis Glovier is a Senior Advisor at Star Mountain Capital and an experienced private equity investor and business leader. Curtis previously served as Chairman and CEO of PENSCO Trust Company, a specialty custodian of alternative investments for retirement accounts with nearly $15 billion in assets under custody. Prior to PENSCO, Curtis was a Managing Director of $40+ billion Fortress Investment Group for nearly a decade where he led private equity and debt capital investments in several industries with a focus on financial services. He also has leadership experience through serving as a board member for numerous financial services, manufacturing, business services, communications, and technology companies. Curtis received a BA in Economics, cum laude, from Princeton University, as well as an MBA, as a Palmer Scholar, from the Wharton School of The University of Pennsylvania.